July 09, 2022 / 21:37 (CET)
Guy Farley has reunited with Tim Lewiston (THE HOT POTATO) scoring director's second feature THERE'S ALWAYS HOPE. Set in Portugal and UK, the film stars Colm Meaney, Kate Ashfield and John Light. 'There is Always Hope' is a comedy drama in which a woman travels to Portugal in an attempt to orchestrate a reconciliation between her parents. Successful author, Jonathan Stack, has been so obsessed with trying to pen his hit novel, he's allowed his marriage to breakdown to the point where she announces she's now leaving him.. Jonathan leaves the family home in Stratford Upon Avon and drives to the family villa in Portugal. Can the daughter successully bring the two back together. No release dtate has been announced so far - the movie has been only shown at various festivals on both sides of the Atlantic. Stay tuned for more details soon...
---
May 01, 2021 / 18:57 (CET)
KeepMoving Records has released Guy Farley's score for SILVER SKATES last month. The edition, which also features roughly 30 minutes of previous unreleased music, is available as a 2-CD set limited to 3000 copies only. The CD can be ordered from KeepMoving Records . In other news Guy Farley has recently recorded his score for THERE'S ALWAYS HOPE at Abbey Road Studios.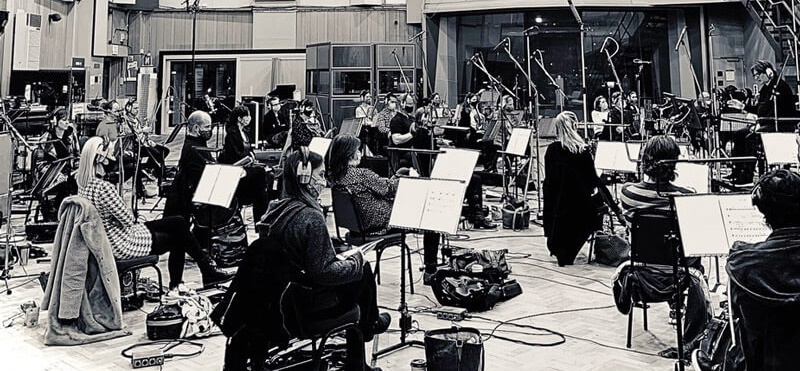 ---
November 30, 2020 / 17:35 (CET)
MovieScore Media will release Guy Farley's score for Russian romantic drama SILVER SKATES on December 18th. CD edition is also in the works. So far no specific release date has been announced.
---
October 21, 2020 / 20:35 (CET)
Guy Farley will reunite with director Tim Lewiston (THE HOT POTATO) and will compose original score for upcoming drama THERE'S ALWAYS HOPE. The movie has recently began its principal photography in Portugal. Colm Meaney (Hell On Wheels), Kate Ashfield (Shaun Of The Dead) and newcomer Hannah Chinn star in the feature about a successful author named Jonathan Stack (Meaney), who has been so obsessed with trying to pen his magnum opus that he's let his marriage to Samantha (Ashfield), who is also his agent and editor, break down to the point where she announces she's leaving him for her business partner.Devastated, he abandons the elegant family home in leafy Stratford Upon Avon and drives his ancient Jaguar to the family villa in Portugal where their young daughter Hope (Chinn) and her her half-sister Amelia (Brenda Meaney) try to help sort things out. Production companies are Stratford Upon Avon-based Bad Penny Productions, Yorkshire-based Eagle Film Productions and Monte Productions in Portugal. The movie is expected to premiere in 2021.
January 21, 2020 / 19:30 (CET)
Movie Score Media's U.S: distributor Screen Archives Entertainment is currently running sale of early MSM's albums, which also includes Guy Farley's scores for KNIFE EDGE and THE FLOCK. The limited edition CDs are currently available for only 0,95 USD. Get your copies while you still can and while you are at it, don't forget to check out other great offers, including some fantastic scores from Marco Beltrami, Cyrille Aufort, Fernando Velázquez, Dario Marianelli and Daniel Pemberton among MANY others.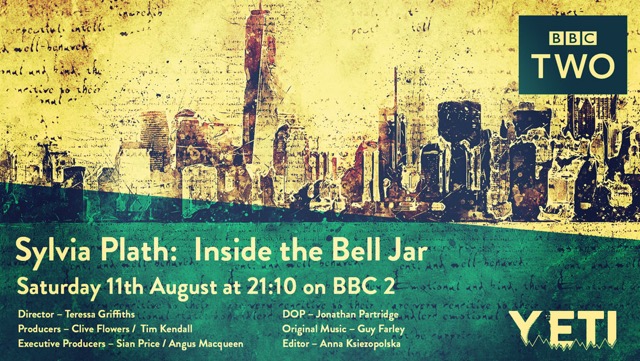 March 19, 2018 / 21:32 (CET)
Guy Farley has collaborated with Tokio Myers on 2018 Commonwealth Games Anthem Jerusalem and you can see him conducting the orchestra in the music video below. In other news Guy has been also working on his next solo album and is scoring new short movie about the life of Douglas Bader - Royal Air Force pilot during the Second World War.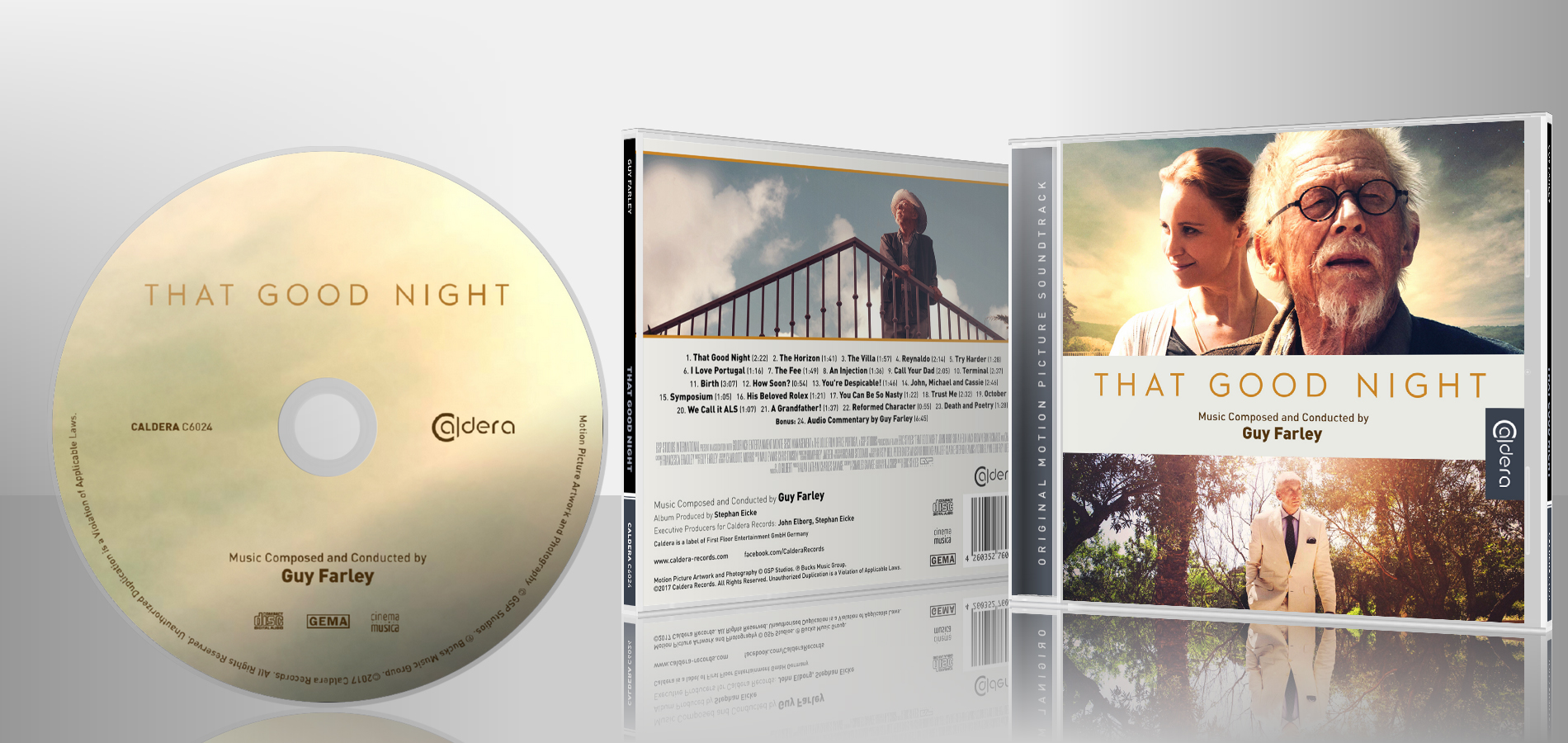 In other news:
- Guy's score for THAT GOOD NIGHT will be recorded January 12th and 13th at Air Studios, London.
- Few more possible projects are in negotiations and will be confirmed soon.
- Next fall, Guy Farley will be one of the guests of 2nd FANS OF MUSIC FROM THE MOVIES gathering, which will take place on September 9th, 2017 at Angel Studios, Insligton, London. For more details and to see how and when you can book your tickets, visit the gathering's website .
---
November 25, 2016 / 22:10 (CET)
New Caldera CD is now available to pre-order from Music Box, which also lists the tracklist. TT: 69:52 (approx.)
Anthropoid (TT: 3:35)
1. Dulce et Decorum Est (3:35)

Tula: The Revolt (TT: 12:25)
2. Theme (1:38)
3. Sign From God (1:28)
4. Fire! (2:36)
5. My Brothers (1:36)
6. Onslaught (3:32)
7. Speranza's Theme (1:35)

Irish Jam (20:58)
8. My Love (2:07)
9. Michael and Maureen (1:28)
10. Cliffs of Ballywood (0:52)
11. Maureen's Story (1:21)
12. Cillian's Gig (1:29)
13. Ivy Leaf (1:58)
14. Morning Dew (2:45)
15. Careful Da (1:04)
16. Longstrom Pony (1:33)
17. Over the Hills (2:16)

18. I Love You Jimmy (1:58)
19. Kathleen Speaks (1:18)
20. The Kiss (0:49)

Dot.com (24:09)
21. Title Theme (2:52)
22. Village Life (1:39)
23. Victor Alone (1:16)
24. The Vote (1:24)
25. Sleep Outside! (1:26)
26. All's Quiet Until... (1:36)
27. Pedro and Elena (2:49)
28. Who Wrote That? (1:33)
29. The Fight (2:20)
30. Village Dance (1:17)
31. Celebrations (1:15)
32. All's Well That Ends Well (1:54)
33. Peace At Last (2:48)

Bonus
34. Audio Commentary by Guy Farley (8:45)
November 23, 2016 / 18:40 (CET)
Caldera Records just announced their new CD, which features CD premiere of Guy Farley's choral piece for ANTHROPOID as well as selections from his scores for TULA: THE REVOLD, IRISH JAM and DOT.COm. More details to follow.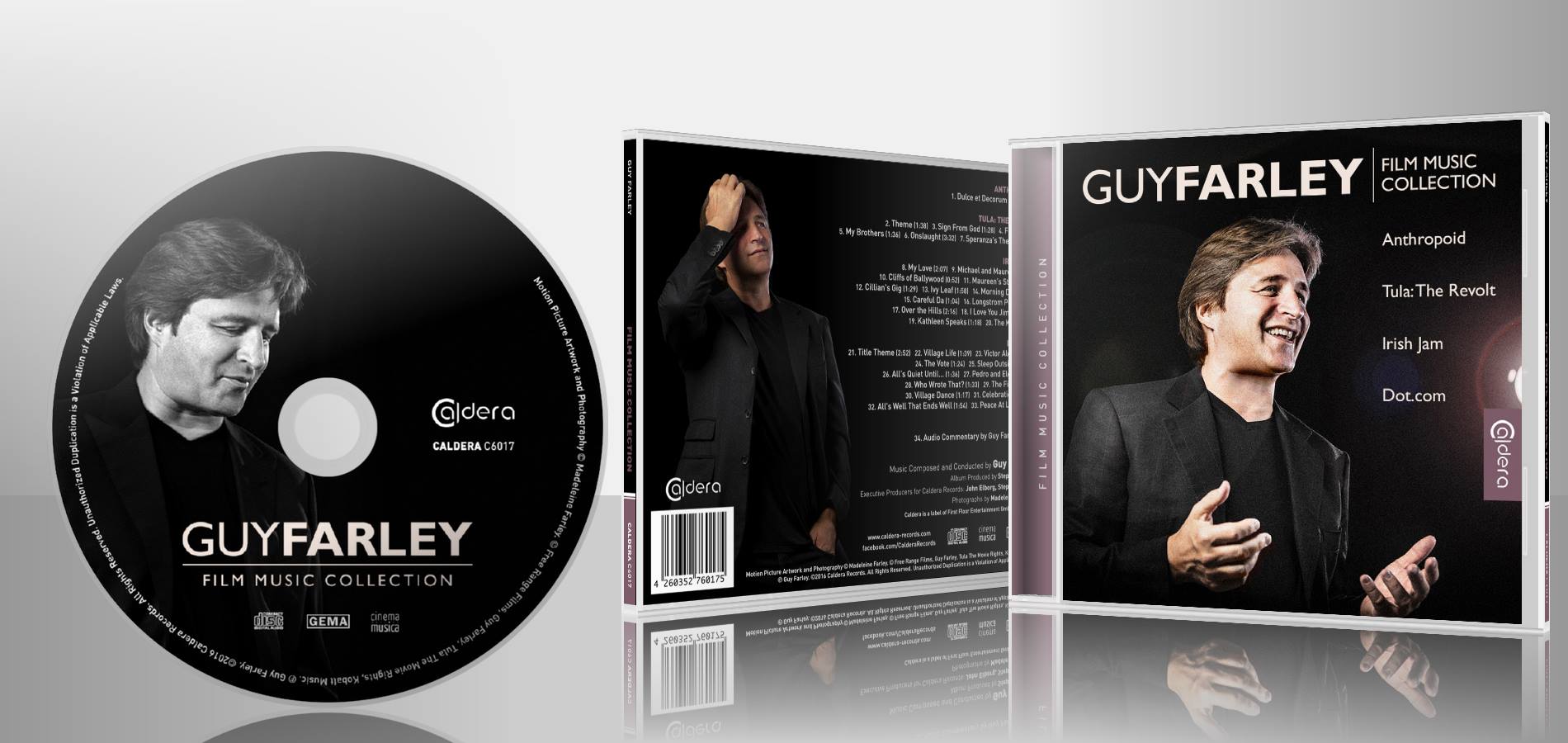 ---
November 19, 2016 / 21:10 (CET)
Guy Farley and Robin Foster were nominated for Evening Standard Film Award for their work on ANTHROPOID in Technical Achievement category. The winners will be revealed at the ceremony at Claridge's on December 8. To find out more about the awards and for the full list of nominees, check Evening Standard's website .
---
October 10, 2016 / 21:38 (CET)
Earlier this year Guy Farley composed additional music for the upcoming Netflix series THE CROWN, which will be released on November 4th. Sony Music will also release the soundtrack album on the same day and you can already pre-order the CD from Amazon. Several other composers worked on the series, which will also include music by Hans Zimmer, Rupert Gregson-Williams and Lorne Balfe. Stay tuned for more details, which will be posted as soon as available. In the meantime you can watch two trailers below.
---
October 09, 2016 / 14:25 (CET)
Guy Farley has just began scoring upcoming drama THAT GOOD NIGHT, starring John Hurt and Charles Dance. The movie is based on the play by N.J. Crisp and tells the story of Ralph, a once-famous screenwriter, who is in his seventies and terminally ill. He has two final missions: to be reconciled to his son, Michael, and, secretly, to ensure he is not a burden to his wife, Anna, as he goes "into that good night". Directed by Eric Styles, the movie will be released next year with specific date yet to be announced.
---
September 26, 2016 / 15:08 (CET)
Guy Farley recorded his score for Bear Grylls' ENDEAVOUR this weekend at Abbey Road Studios with the 60-piece orchestra. During his 2016 tour Bear Grylls will be visiting 12 arenas across the UK and Ireland starting on Friday October 7-8th at London The SSE Arena, Wembley to take audiences on an immersive expedition. Brimming with action-packed stunts and using ground-breaking technology, Bear will be your guide through treacherous landscapes across the globe, and celebrating some of the greatest feats of courage, endurance and endeavour over the ages. You can watch a little teaser here and find out more about the tour and to get your tickets here. Here is a few photos from the session (click on images to load them in full resolution) and you can also watch a very brief video from the session.
- The Guardian
- Medium
- Doc NYC
- Indiewire
- Soundtrack Dreams (Maria di Nazaret)
- Soundtrack Dreams (L'Uomo Che Sognava Con Le Aquile)
- Soundtrack Geek (Maria di Nazaret)
- Soundtrack Geek (L'Uomo Che Sognava Con Le Aquile)
- Review Graveyard NEW
- Synchrotones' Soundtrack Reviews NEW
Maria di Nazaret
1. Maria's Theme (1:29)
2. Maria - Titles (2:11)
3. The Serpent (1:39)
4. Mary's Journey (1:40)
5. Shepherds (2:04)
6. The Game (2:19)
7. Elizabeth's Dance (2:12)
8. Maria at Prayer (2:40)
9. Anger and Apparition (2:11)
10. A Place to Stay (2:12)
11. Israel (1:19)
12. Birth (2:56)
13. The Census (2:08)
14. Magi (1:39)
15. Premonition (1:44)
16. My Son (2:03)
17. Lost and Found (2:13)
18. Denial (2:26)
19. 39 Lashes (4:19)
20. The Cross (2:36)
21. Calvary (4:11)
22. He Will Live (1:21)
23. Memories (2:02)
24. End Titles - Maria's Theme (1:42)

Wake of Death
25. Reunited (2:27)

L'uomo che sognava con l'aquile
26. Titles (2:33)
27. To the Mountains (1:10)
28. Roberto Explores (1:10)
29. Rocco and Roberto (2:08)
30. At Home (1:15)
31. Roberto's Theme (2:01)
32. Return (2:19)
33. To the Mayor (1:34)
34. Animals Away (1:51)
35. Money Rolling in (1:12)
36. Celebrations (1:50)

Bonus Track:
37. Audio Commentary by Guy Farley (3:17)
SPAN>
---
July 16, 2015 / 1:05 PM (CET)
Multiple award-winning documentary FABERGÉ: A LIFE OF ITS OWN recently debuted in various selected countries and was screened in over 500 cinemas - you can find out more about the future screenings and book your tickets here. Listen to the film's director Patrick Mark trace the fascinating history of Fabergé on BBC World Service Newshour .
---