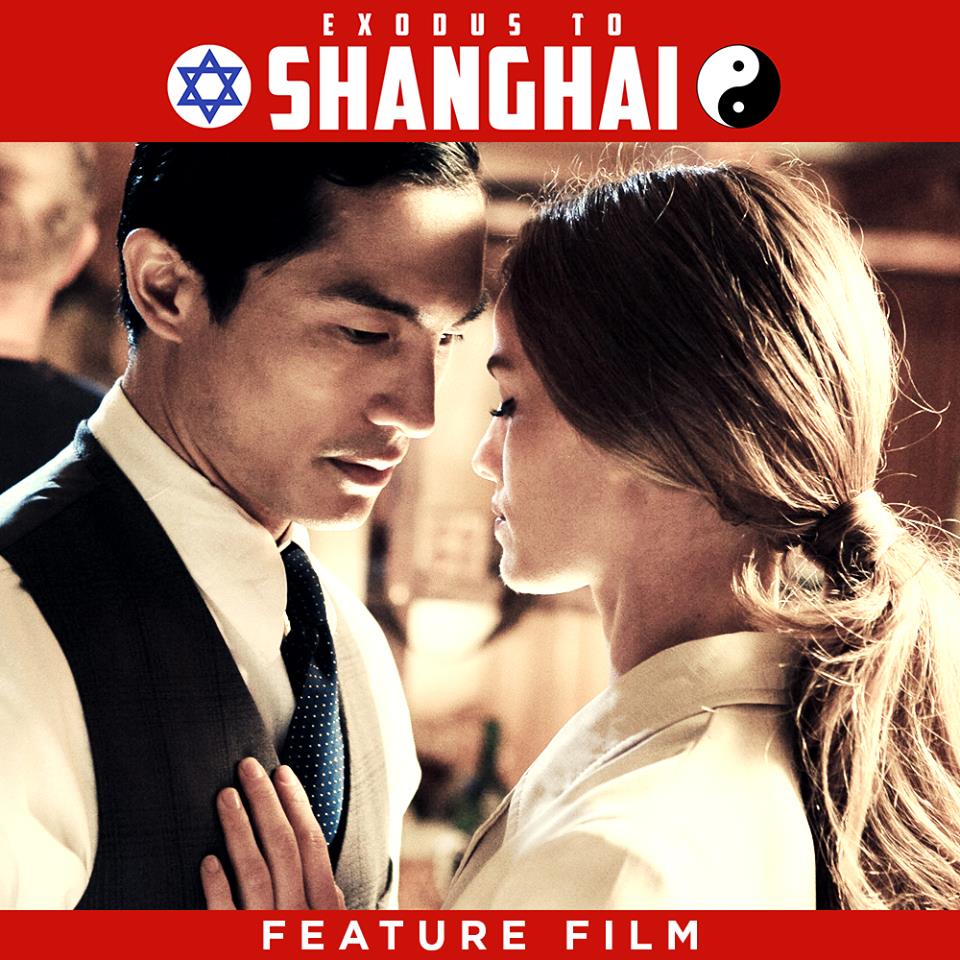 May 27, 2015 / 5:35 PM (CET)
While Guy Farley is still busy scoring A GOOD AMERICAN with Christopher Slaski and later this year he will also re-unite with Sean Ellis and will score his ANTHROPOID (Principal photography is scheduled to commence on July 13 in Prague), he has already signed on to score two more projects.
The first coming up right after A GOOD AMERICAN is another tale set during World War II, in which the composer will move from Central Europe to Far East in a story of two lovers who have to escape from Vienna to China after Dr. Ho, the Chinese Consul in Vienna in 1938, issued Exit Visas to many Jews against the instruction of his superiors. Fannia, a New York Jewish Violin student, falls in love with the Consul's nephew Bruce. Together they must leave Vienna as the Gestapo is chasing them to get the Jews and Hitler's painting.
EXODUS TO CHINA, directed by Anthony Hickox (who has already collaborated with Guy on KNIFE EDGE, BREAKDOWN, SUBMERGED and LAST RUN), is currently in post production and should be released in September and you can watch the trailer below:
---
February 19, 2015 / 10:25 AM (CET)
Guy Farley will reunite with Sean Ellis to score director's upcoming thriller ANTHROPOID set during WW2 and based on the true story of two Czech soldiers sent to assassinate the head of the SS in 1941. SS-Obergruppenführer Reinhard Heydrich was the Reich's number three and main architect for the 'Final Solution'. The movie will start shooting this month in Prague and Guy will start working on his score this Summer. Robin Foster (who co-scored Sean Ellis' METRO MANILA) will also provide additional music for the project. So far there is no specific release date announced but the movie is expected to be released later this year
- Alexandre Desplat: The Grand Budapest Hotel
- Patrick Jonsson: Virunga
- Nicholas Singer: Night Will Fall
- Matthew Wicock & Aleah Morrison: Narcopolis
---
January 18, 2015 / 12:40 AM (CET)
As mentioned in October 16th post, Guy Farley is currently finishing his score for new wild life documentary GROWING UP WILD. The movie will be hosted by David Tennant and not David Attenborough as originally planned. Coming up next is A GOOD AMERICAN, which will be co-scored by Christopher Slaski. More news coming soon...
---
October 22, 2014 / 9:30 AM (CET)
As mentioned in a recent post, Guy Farley's new ad for Renault, featuring his arrangement of That's Entertainment performed by Whinnie Williams aka The Sunday Girl was released last weekend and you can watch it below:
---
October 16, 2014 / 10:15 AM (CET)
After the success of Nature's MIRACLE ORPHANS Guy Farley has signed to score a new David Attenborough movie for BBC. Currently untitled project will feature an assembly of scenes and stories from his Natural History films.
He will be also scoring A GOOD AMERICAN - together with Christopher Slaski. It is about the US NSA, a code braking team who developed a surveillance which on a trail run before 9/11 found the terrorists. It was disregarded partly on account of being too cheap. it would have have averted the 9/11 attacks but was disregarded and buried. The score will be orchestral, to be recorded at Abbey Road in December.
---